Domain Search is a powerful tool. It allows you to find the business data of professionals by inserting their company name or domain, job position, and location filter options, you can then save these contacts.
The steps below will you through:
Log in to your Skrapp account and head to the

Domain Search

, which can be found underneath your toolbox on the left panel.





Optional field:

Add the location of your leads. You can either add their country, state, or city.



Optional field:

Add the job title of your lead. The results will match the exact job title function you have typed in.
Feel free to try different iterations of your target job position, as it may yield different results.




Mandatory field:

Type in the company name or domain. Click on the drop-down menu of company suggestions to select your target organization.





Your leads will then appear, with the following information:

- First name and the first letter of the last name. The full name will be unveiled when you save your lead to your list.
- Full job title.
- Location.
You can choose the desired emails individually by clicking on Save in list or you can click Get emails to export the leads in bulk and choose how many emails to save.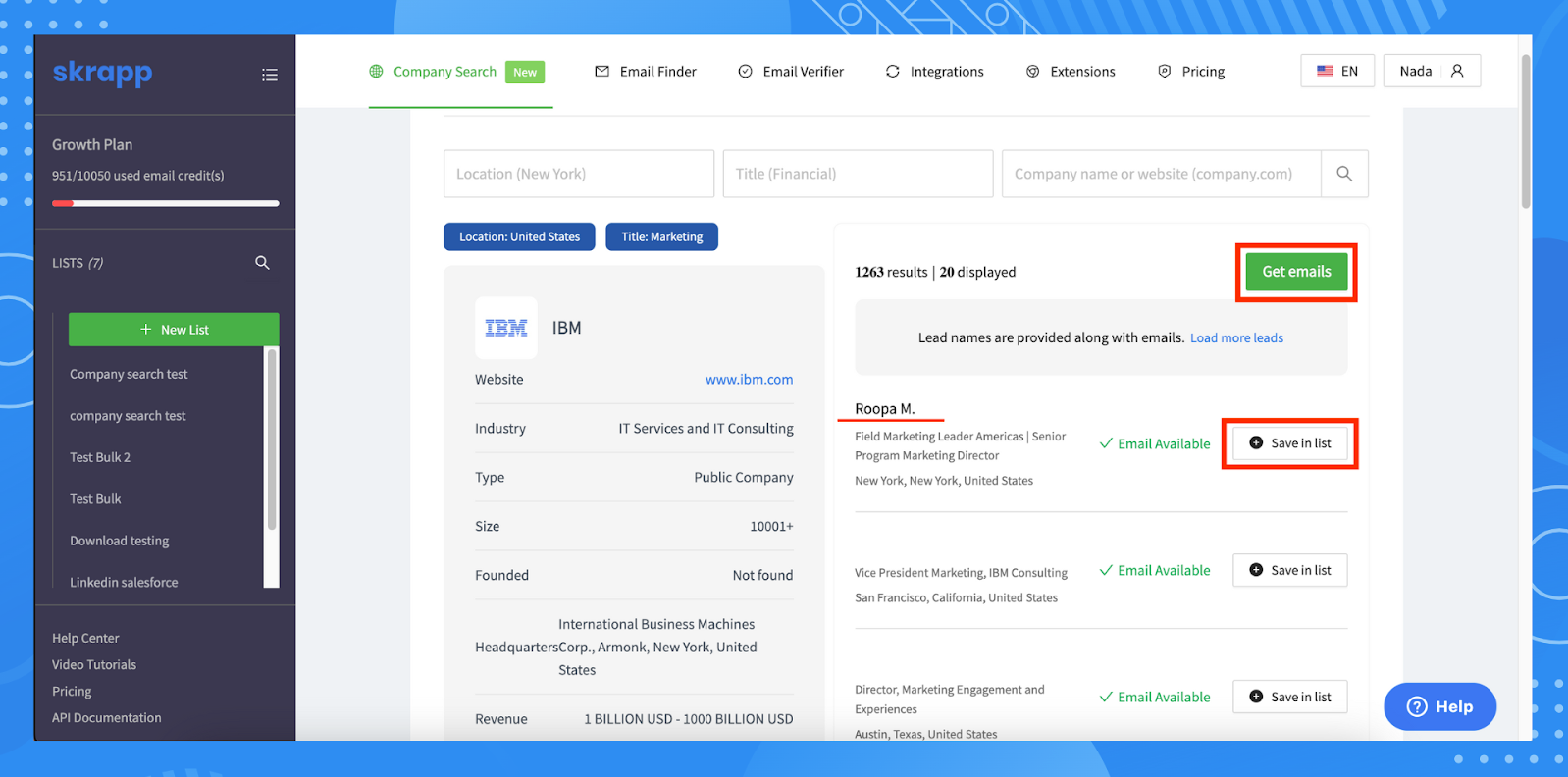 Scroll down to the bottom of the page and click on "Show more results" to unveil showing more leads.
Individually:

Click save in the list and select the destination list you want the emails to be saved in.
Note that you can create a new one after typing in the name of the new list and clicking +New List.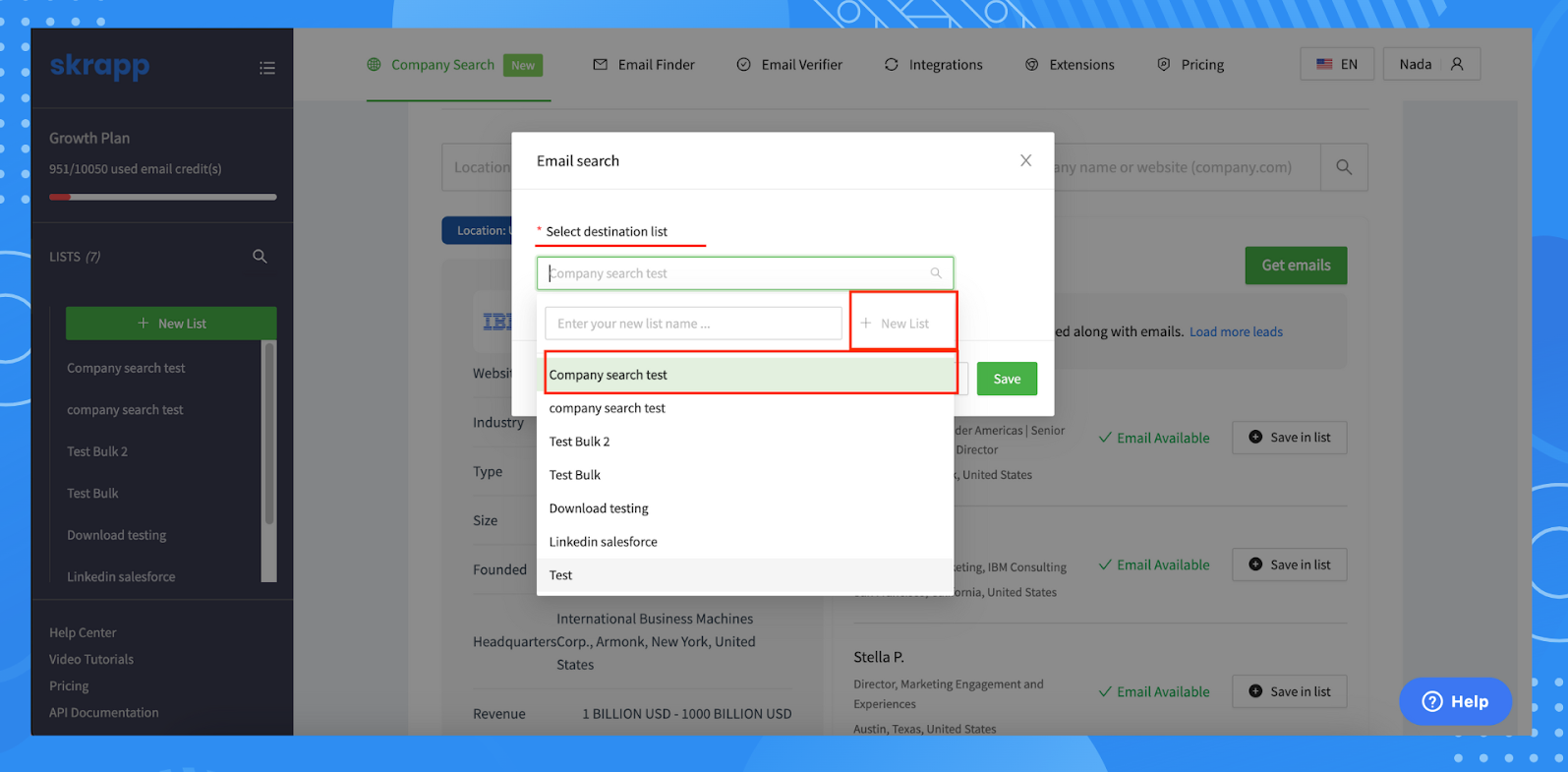 To export the leads in bulk.


Click Get Emails and choose a number of the emails you want to be saved by typing in the number or dragging the lever. Select the destination list or save it in a new list following the same instructions mentioned above.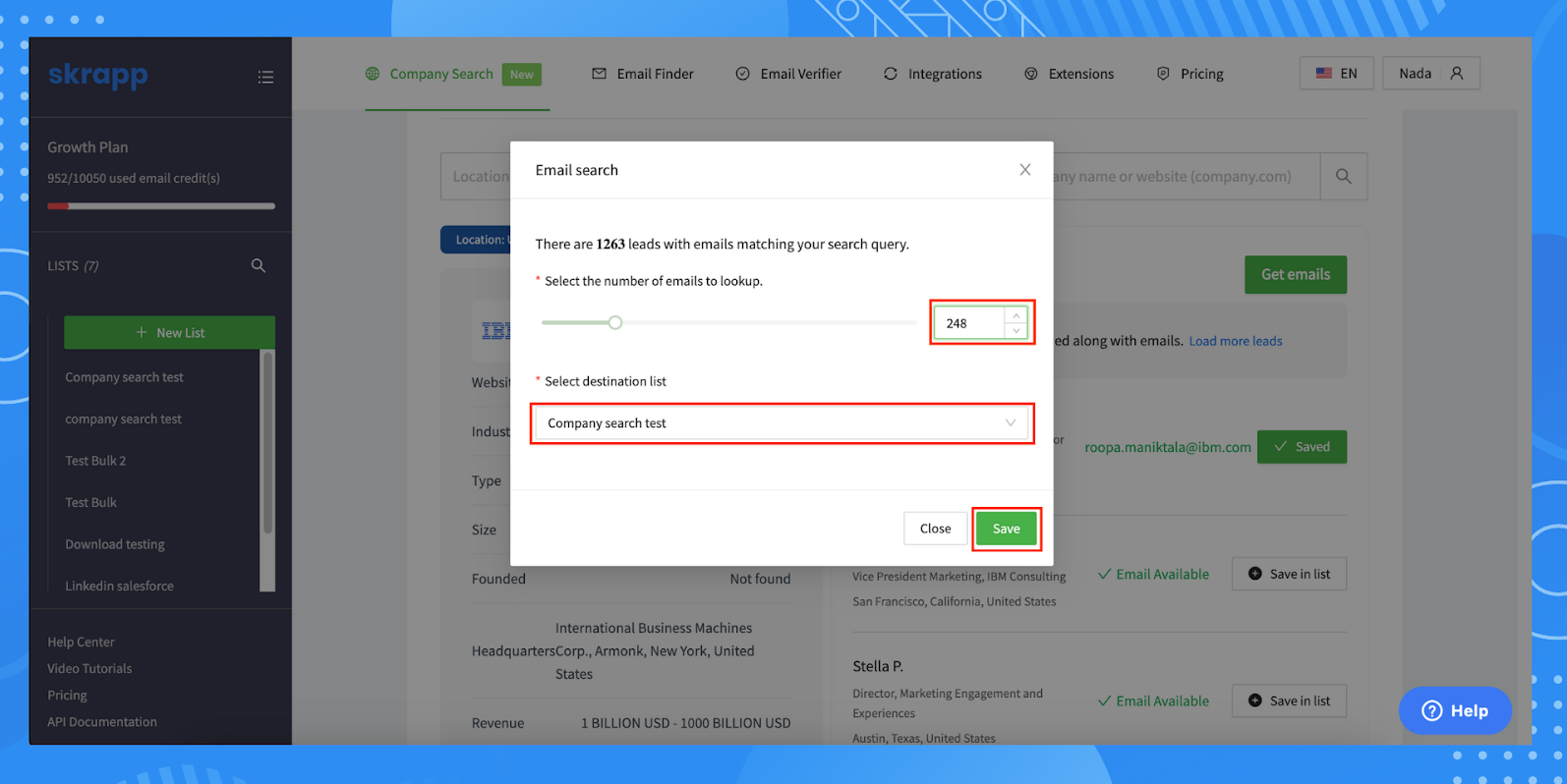 Head back to your list to find your saved leads. You will be able to view their whole name and their business email.
Important:
This feature is paid and 1 credit allows you to perform 1 company search or find 1 email address.
This policy does not apply to the company "suggestions", suggesting companies remain free on company search and unit email finder.

Full video tutorial available here.


Need help or have questions? Email us at support@skrapp.io.