The Email Verifier helps validate the quality of emails. This, in turn, will help you lower bounce rates and take control of your email campaign results.
To validate an email, head to your app features, hover over the Email Verifier, and choose either the Unit Email Verified, or Bulk Email Verifier.





Add an email to the Unit Email Verifier and click on "Verify" to find to launch the tool.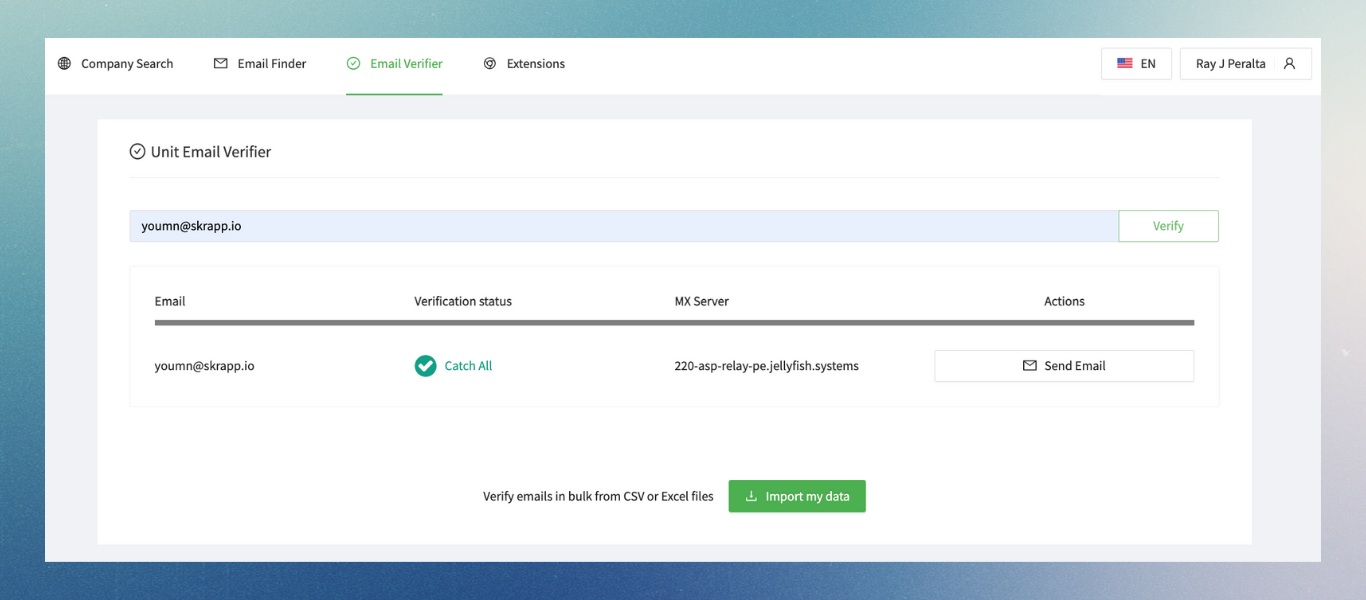 To verify more than one email at a time, select the Bulk Email Verifier instead, and click on "+ New task."





Copy and paste the emails to the text window or drag and drop a file with the emails as CSV/Excel.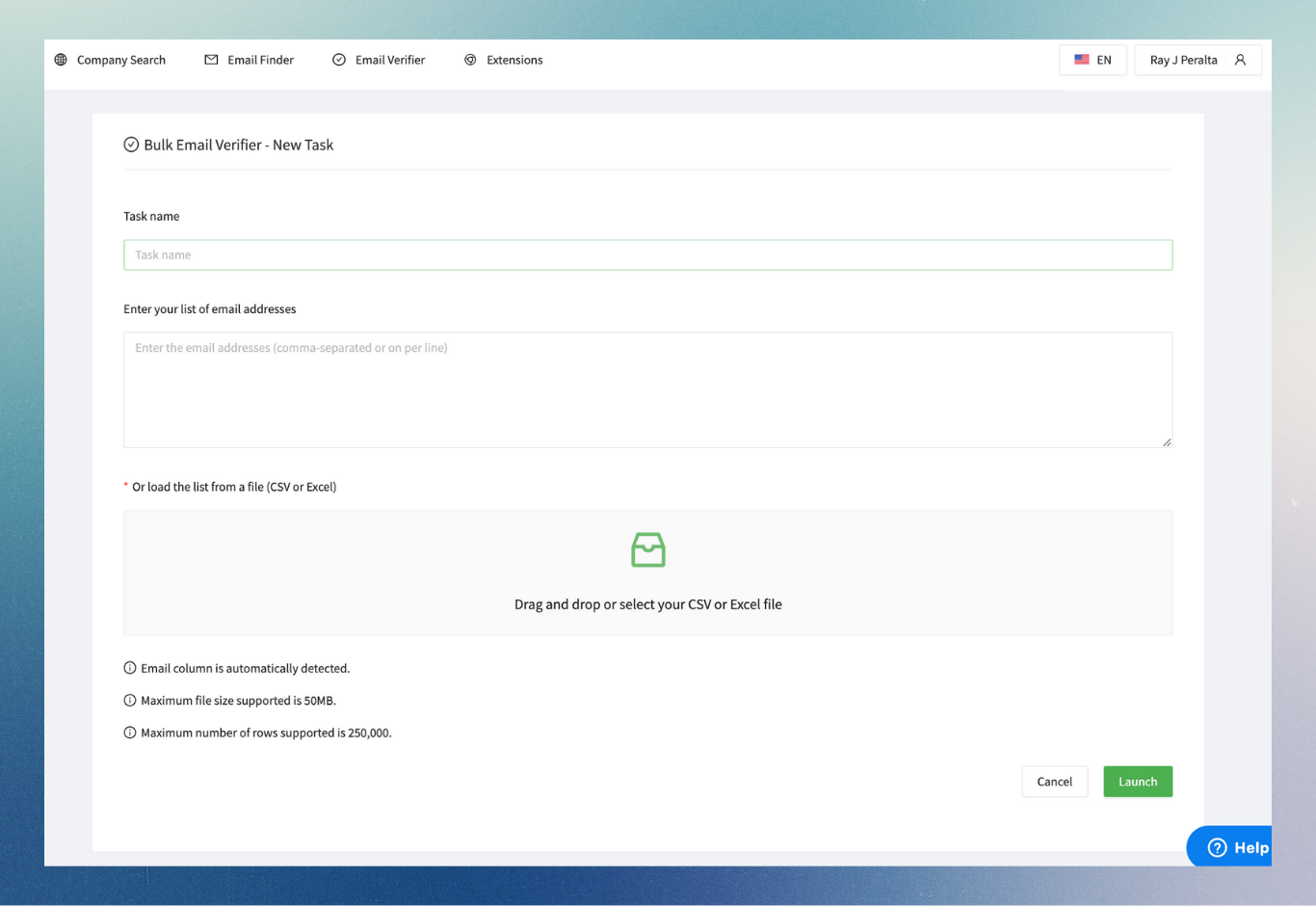 Once the task is complete, click on the task name to download your result file.



Results:
Your emails will be appended a verification status as follow:
- Verified: Email is 100% valid.
- Catch-all: Email server of company is set to receive your incoming email.
- Invalid: Email has high chances of bouncing back.


Need help or have questions? Email us at support@skrapp.io.